Shenzhen, China (November 07, 2023) – ALL NEW SEMI, a leading global provider of advanced semiconductor manufacturing solutions, announced today that it has achieved record global sales of Integrated circuit IC CHIP and other electronic parts. This milestone reflects the company's ongoing commitment to innovation and quality, as well as its ability to meet the growing demand for advanced semiconductor products in key markets around the world.
The record-breaking sales performance of this online IC SHOP is driven by its comprehensive portfolio of semiconductor manufacturing solutions, which includes advanced IC chips, electronic parts, and other related products. These solutions are used in a wide range of applications, including consumer electronics, industrial, automotive, and medical devices, among others.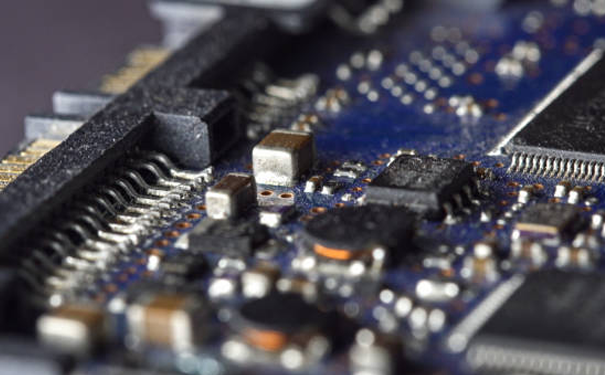 "We are extremely proud to have achieved this significant milestone," said the sales manager of ALL NEW SEMI. "Our record global sales reflect the strength of our product portfolio, as well as the dedication and hard work of our talented team. We remain committed to delivering innovative and high-quality semiconductor solutions to our customers around the world."
The success of this Electronic components seller shop is also a result of its strong relationships with key customers and partners, as well as its ability to anticipate and respond to the evolving needs of the semiconductor industry. The commitment of the company to research and development has led to the development of cutting-edge technologies and products that are helping to drive the next wave of innovation in the semiconductor industry.
The shop has a wide range of products on offer, including Integrated Circuit, IC chip, Electronic parts & Bom, Cooling fan customized, Breaker, semiconductor, cooler, DIN clip, Power supply, PCBA Customization, Charger and more. The company has implemented a range of initiatives to reduce its environmental impact and promote sustainable practices throughout its operations.
The website of ALL NEW SEMI also has an innovative "One-click BOM" feature that revolutionizes the electronic components procurement process. With the technology, customers can quickly match their orders, ensuring a highly efficient and rapid experience. The intelligent order allocation system simplifies the ordering process by effectively distributing the Bill of Materials (BOM) list to suppliers. This feature ensures optimal purchasing decisions, enabling customers to streamline their procurement, save time, and reduce costs.

The "One-click BOM" feature demonstrates the commitment of ALL NEW SEMI to leveraging cutting-edge technology to enhance customer satisfaction and drive excellence in the semiconductor manufacturing industry. This store is dedicated to providing a seamless and speedy experience for its customers with its BOM list distribution technology.
In 2024 and beyond, ALL NEW SEMI is poised for continued growth and success in the global semiconductor market. The company is focused on expanding its product portfolio, strengthening its relationships with customers and partners, and continuing to invest in research and development to drive innovation and quality.
About ALL NEW SEMI
ALL NEW SEMI is a leading global provider of advanced semiconductor manufacturing solutions. With a focus on quality, innovation, and sustainability, this online shop is committed to delivering the most advanced semiconductor solutions to its customers around the world.