This is an image I want to use here and I will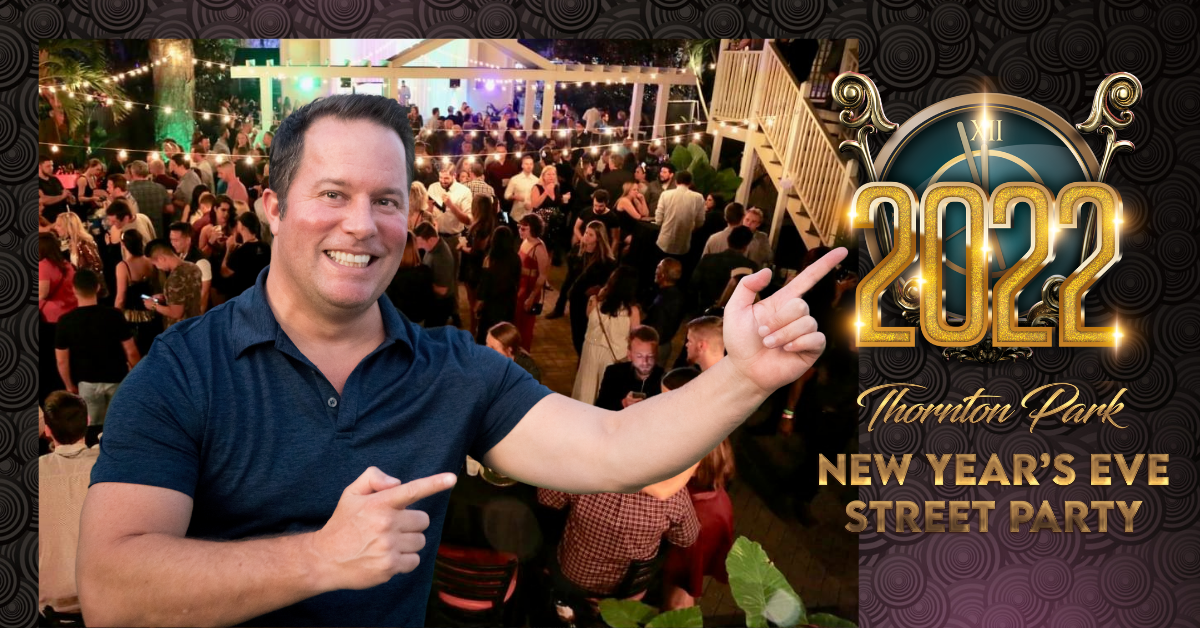 Orlando Florida – December 7th, 2021 – The Thornton Park New Year's Eve Street Party has become the place for locals and visitors to celebrate New Year's Eve In Orlando Florida. Ross B. Williams founder of American Happy Hour has been hosting this event with Graffiti Junktion for 12 years. Each year Ross, along with Graffiti Junktion strives to make it better than the last one.
Ross started the idea of American Happy Hour 12 years ago by hosting Saturday college football tailgate parties at the original Graffiti Junktion in Thornton Park. "Little did we know then that our Saturday football party would grow into Orlando's biggest New Year's Eve event," Ross said. "This New Year's Eve event started as just a small party on the patio of Graffiti Junktion. Over the years it became more and more popular, and we continued to make it bigger and bigger each year. "
Now stretching 2.5 city blocks this party includes seven venues, three stages, 3 DJs, and two jumbotrons for the New Year's countdown. The streets will be lit up with full production of lighting, sound, and bars for the street party. Guests will also be able to enjoy Graffiti Junktion, Island Time, Burtons, 808, Cavos, The Falcon, and The Veranda providing plenty of options and variety for their entire New Year's Eve Night.
Everyone's favorite New Year's Eve DJs will be back again this year.
DJ Flent Duncan is a crowd favorite returning to the Thornton Park New Year's Eve Street Party for his 5th year.
DJ Flatline will keep the Veranda VIP Dancing all night with an impressive lighting and sound experience.
DJ Irene Pardo performed at our first major production NYE event and she is coming back with the energy to rock in the New Year.
This event will offer three ticket options for any budget: General admission ($15-$30), Open Bar ($55-$75), and Veranda VIP ($75-$120).
The Veranda VIP provides an exclusive more luxury option at The Veranda. The number of guests will be limited for their comfort, cocktail tables are available, private DJ, and Private bar. The Veranda VIP guests will also be able to come in and out of VIP to experience the street party and the seven venues.
We asked Ross what he loves most about creating events. "It's truly about bringing people together and creating friendships, memories, and sometimes even marriages," Ross says. "People thank me all the time because they met their best friends at one of my events. We have also had at least six engagements and a wedding take place at our events. It's the smiles and the community that make everything so amazing."
Locals like to look for new and different experiences for New Year's Eve. The Thornton Park New Year's Eve Street Party does just that. Just walking distance from the heart of downtown Orlando, but an experience you can't get every weekend.
If you are looking for something to do on December 31st and want to ring in the New Year at an amazing event with all the locals, check out the Thornton Park New Years' Eve Street Party.
Get More Information at: